about beth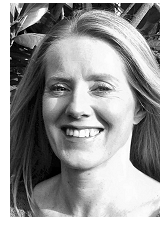 Beth has two daughters, Megan 12 and Lauren 9, who have both enjoyed going to music classes from a very young age and as a result inspired Beth to start running her own classes. She also took both daughters to baby massage classes from three months old and found that it helped enormously with settling constipation and colic and generally calmed and soothed her very fractious babies! She firmly believes in the power of touch and was motivated to learn how to teach other parents to massage their babies so that they too could experience the benefits.

Beth trained with and is part of the 'Music with Mummy' franchise, which is a successful programme of music education for pre-school children. It was established in 1992 by the Da Capo Music partnership. The programme runs throughout the country and overseas. The music is drawn from a mix of old favourites (nursery rhymes, folk songs, etc) and original songs specifically aimed at the youngest child. For more information visit www.musicwithmummy.co.uk.

Beth's classes encourage music and singing to be a part of a child's everyday life. There is much research to support the numerous positive benefits that the early introduction of music can bring. By helping to build an early appreciation of music this can greatly assist with language development, increase your child's confidence and strengthen the parent/child bond.

Beth trained as a Certified Infant Massage Instructor with 'Hands on Babies', one of the UK's leading providers of fully-accredited baby massage and baby yoga instructor training courses who promote nurturing touch and healthy attachment and bonding, communicated through massage. The courses are designed to show parents how to massage their baby safely and with confidence. Clinical evidence shows that loving, touching, nurturing contact between parent and baby has a positive impact on subsequent development. For more information visit www.handsonbabies.co.uk.

Overall Beth aims to make sure that everyone has lots of fun in a relaxed, friendly and informal way allowing you to enjoy your special time with your little one and take home some new ideas and songs to enjoy for years to come!

Beth is CRB checked.